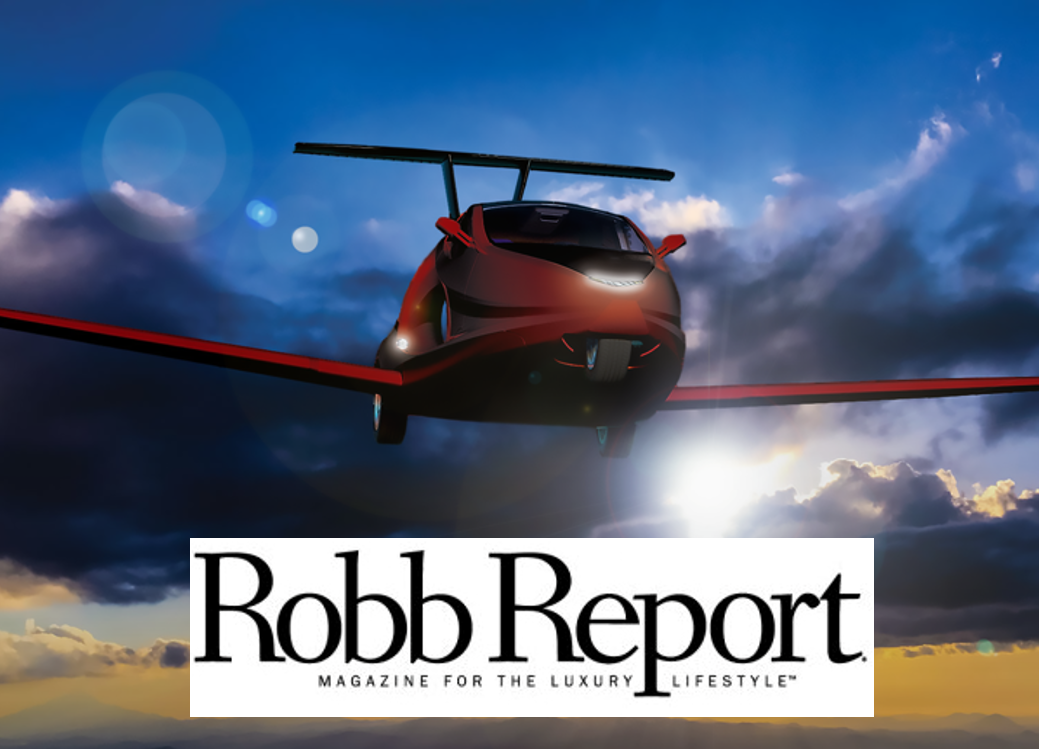 Samson Sky Switchblade Flying Car Set To Start Road Tests
Samson Sky now has a road-going prototype of the Switchblade and more than 600 order reservations for the production version of what the Oregon-based company has dubbed the world's first "flying sports car." CEO Sam Bousfield, who founded Samson Sky in 2007 (now Samson Sky), says the company plans to begin road tests by the end of March. "We're going to take it to a racecourse just north of where we are in Prineville and press it hard, and make sure that everything is working the way we want it to. If not, we'll make adjustments to make it do what we need it to do."
According to Samson Sky's projections, the three-wheeled carbon-fiber vehicle will accelerate from zero to 60 mph in 6.5 seconds on the ground and reach a top speed of more than 100 mph. In the air, it will cruise at 155 mph and fly as fast as 175 mph. The Switchblade will achieve 35 miles per gallon of regular unleaded automobile gasoline on the road, and it will burn only nine gallons per hour when flying. It is 16 feet 9 inches long and only about 6 feet wide, so it will fit in a standard house garage.
The Switchblade's name comes from its wings, which swing out from the belly of the vehicle like the blade of a pocketknife. They fold into the body when the vehicle is in driving mode, so they are protected from fender-benders. The vehicle's transition from automobile to aircraft is automated and takes about 45 seconds.

The base-model Switchblade will sell for $140,000; the price includes Samson Sky's builder-assist program. The latest plans call for the Switchblade to make its first public flight this summer, and deliveries could begin before the end of the year. Because the vehicle will be sold as an experimental aircraft, it won't have to go through the Federal Aviation Administration certification process. On the street, the Switchblade will be classified as a motorcycle or a three-wheeled vehicle, depending on the state or country where it is operated.
Bousfield says Samson Sky has received reservation requests from would-be owners in 40 states and 16 countries. Most of the reservations have come from the United States, particularly California, Texas, and Florida. "When people make a reservation, we ask them what they're going to use the Switchblade for," says Bousfield. "We find quite often that they simply want to extend where they can get to. In other words, they want to be able get somewhere faster—whether it's for business or pleasure—and that way they can make the most of their time."
While developing the Switchblade, the company has also been working on a faster, more efficient way to construct carbon-fiber components. The new process would reduce the time required to fabricate one of the vehicle's large panels from about nine hours to less than an hour. Bousfield says the production process, which involves non-toxic and reusable materials, ultimately would enable the company to build as many as 10,000 vehicles a year. "The method that most people use involves a lot of man hours, a lot of energy, a lot of time, a lot of cost, and a lot of stuff that you have to throw away," he says. "The process we're working on will allows us to produce the parts in a way that is both green and, business-wise, much more viable."
In addition to the base model, Samson Sky is offering a Limited Edition model. The $500,000 starting price gets you an interior and an exterior that are designed to your specifications. "We have had interest from people on the Limited Editions," says Bousfield. "The differences from the stock model will mostly involve the interiors. You'll have a designer work with you to craft your own bespoke vehicle. There will also be some styling changes on the exterior, but they'll have to meet two criteria: The design can't alter the aerodynamics such that it would jeopardize safety in flight, but it should differentiate your Limited Edition from a stock Switchblade."