Whether carving turns, or crossing the country in comfort, the Switchblade provides the passionate driver with a finely-tuned driving experience. Sporting all-wheel disk brakes, intuitive high-tech dash, and a climate-controlled cabin, the Switchblade is ready for whatever lies ahead.
Comfortable and roomy, your Switchblade features state-of-the-art flight instruments to help safely guide you on your way. With our high-performance design, you can fly where you want, quickly and with peace of mind.
The wings and tail are protected wherever you go, so you can confidently use your Switchblade for everyday travel. Fly to save time or simply to view the beauty of the world from above. Drive when it isn't safe to fly, or when you want to see things up-close and personal. The Switchblade is always available in your own garage, allowing you to leave your old life behind and seek new adventure.
Take safety to a whole new level with front and rear crumple zones, side intrusion and roll-over protection, disk brakes, whole-vehicle parachute, optional Landing Height Audible Call-Out and auto-pilot. The design of the vehicle itself allows pilots to land and take-off more safely.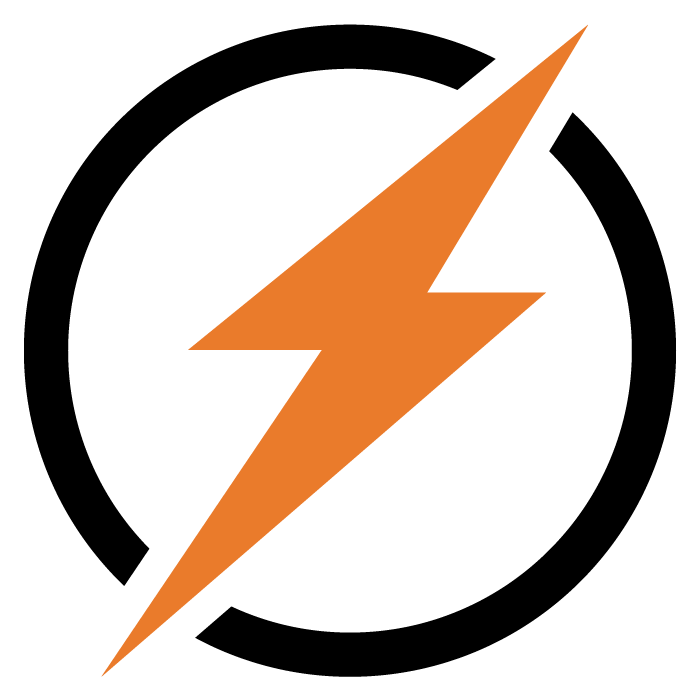 Skybrid™ Flying Car Drive System
Our exclusive hybrid drive and fly system has features unlike any other vehicle on earth. Regenerative braking and reverse thrust act like a drag parachute to keep you safe and straight on a wet runway. Shorter take-off runs, air brake assist on descent when coming in for a landing, and a host of other advantages are made possible by Skybrid Technology™.
Switchblade Flying Sports Car
Estimated Price: from $170,000
All Switchblade Kits now include the Samson Builder Assist Program, a value of $20,000
The Switchblade is a three-wheel, street legal vehicle that you drive from your garage to a nearby local airport. Once there, the wings swing out and the tail extends in under 3 minutes. You then fly your registered aircraft directly to the destination – at up to 200 mph and 13,000 feet. You simply land, transform your flying sports car back to driving mode – the wings safely stowed and protected – and continue to your final destination.
Seats
2, side-by-side
Estimated MGTOW
1,850 lb / 840 kg (Max. Gross
Take-Off Weight )
Estimated Payload
575 lb / 260 kg (people, bags, fuel)
Length (ground mode)
16.8 ft / 5.1 m
Length (flight mode)
20.2 ft / 6.2 m
Vehicle Width
6 ft / 1.8 m
Height
5.1 ft / 1.5 m (top of body)
Wing Span
26.9 ft / 8.2 m
Wing Loading
27 psf/132 kg/m2
Fuel Capacity
36 gal. including reserves / 125 L
| | |
| --- | --- |
| Maximum Airspeed | 200 mph / 305 kph |
| Cruise Speed | 160 mph / 257 kph |
| Max Driving Speed | 125+ mph / 201+ kph |
| Maximum Range | 450 miles / 724 km |
| Take-off Distance | 1,100 ft / 335 m |
| Landing Distance | 700 ft / 213 m |
| Stall Speed (w/ flaps) | 67 mph / 108 kph |
| | |
| --- | --- |
| Fuel economy (ground) | ~33mpg / 14 kpL |
| Fuel economy (in air) | ~9.5 gph / 36 lph |
| Type Fuel | 91 Octane Automobile gasoline |
| Engine | Samson 190 hp liquid-cooled 3-cylinder with Skybrid Technology |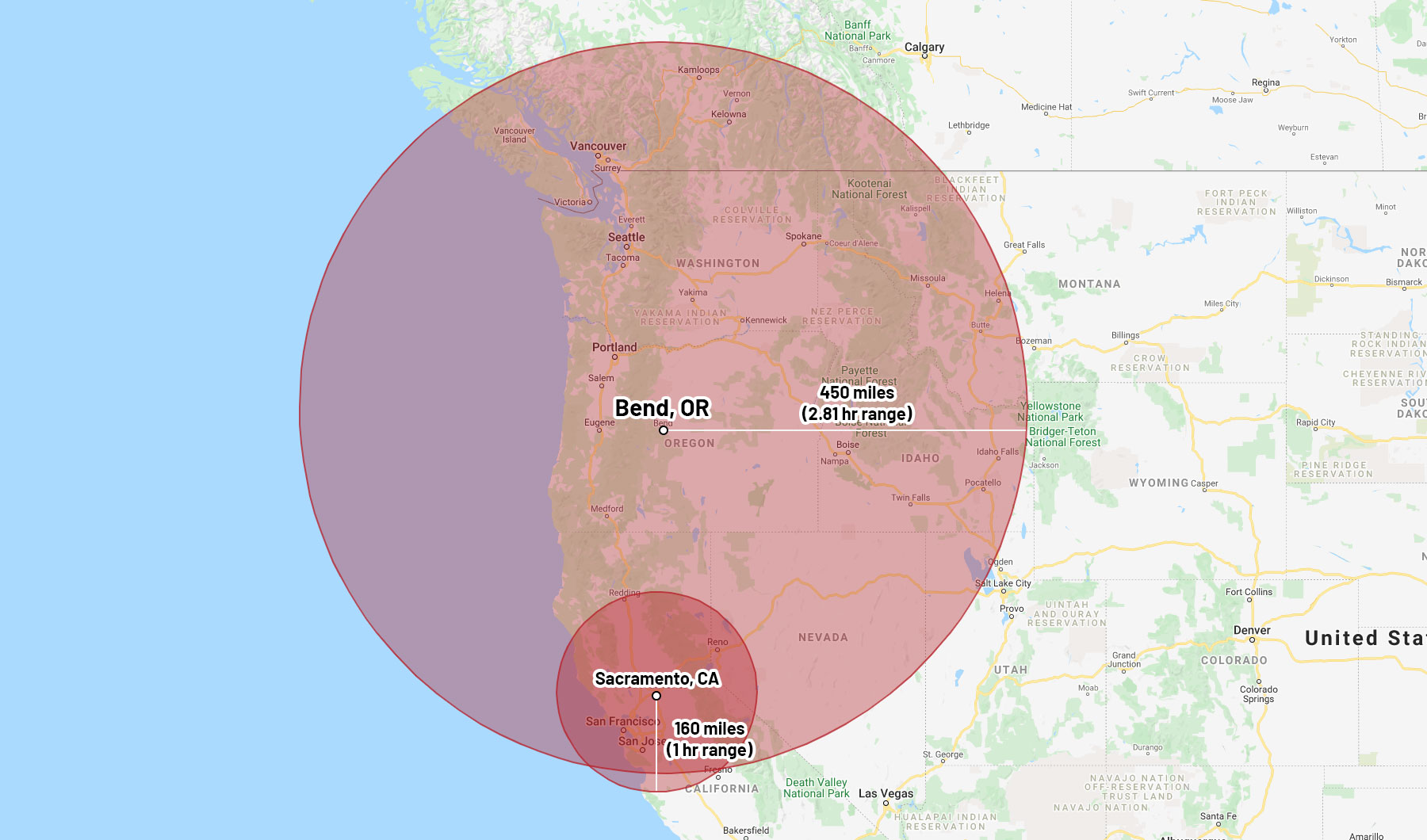 The Experimental / Homebuilt Category requires the owner to build 51% of the vehicle. This is most easily accomplished at our Builder Assist Center. Should you desire, one of our Builder Assist Centers will be able to help you complete the vehicle in as little as one week with minimal training required. See more about this at Builder Assist Program.
Licenses required to operate
On the ground you will need either an automobile license or a motorcycle license. Some regulations vary from location to location. In the air you will need a private pilot license.
Estimated Price: from $170,000
All Switchblade Kits now include the Samson Builder Assist Program, a value of $20,000
From your garage to your destination, in one vehicle. Flies up to 200 mph through the air as a superbly capable aircraft. Drives nimbly through winding curves as a high-performance sports car. The best of both worlds, at your fingertips.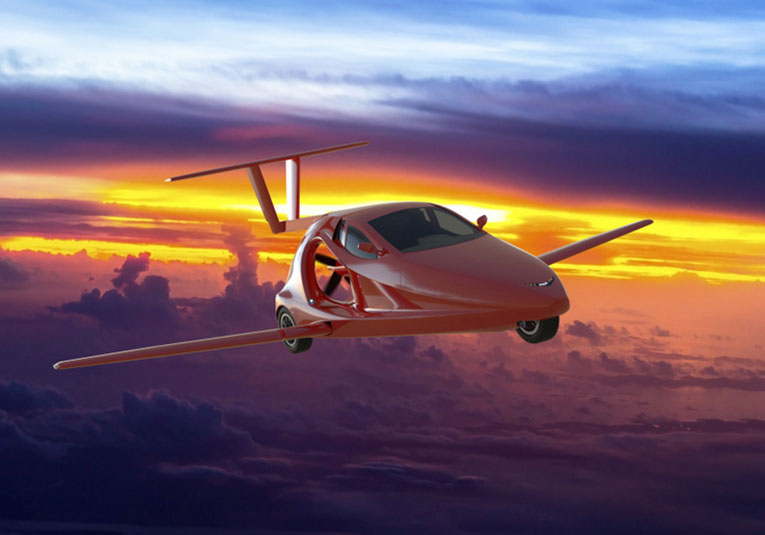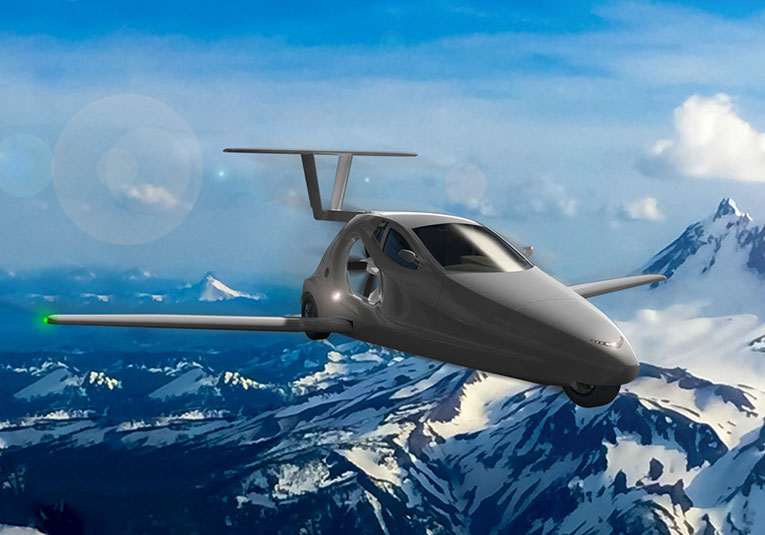 Estimated Price: from $330,000
Some people have special requirements and needs due to the use of their vehicle or the climate in which it will be used. The Special Editions may be just what you have been waiting for, with just that little bit of 'extra' to make the trip as comfortable as it is memorable.
If you insist upon the ultimate in function and design, the Limited Edition vehicle can be created for your special desires. Individually crafted for each client, the LE Switchblade offers many choices for elegant interior cloth or leather, carpeting, trims of aesthetic metals, woods, and even insets of precious gems or stone. Enhanced sound systems, heads up displays, security devices and protection, and Smart Glass windows are some of the many options available.
The winterized version will include heated pitot tube, ski/board racks, large capacity windshield de-ice and heated seats.
The ruggedized Aurora version including all standard features, beefed up landing gear, Garnet Tread Tires, reinforced frame, high-lift wing for Short Take-Off and Landing (STOL) operation, heated pitot tube, block heater, heated seats, large capacity windshield de-ice, and extra mounts for holding cargo in rugged terrain.
The Trek version will include all standard features, added ground clearance, beefed up landing gear, reinforced frame, high-lift wing for Short Take-Off and Landing (STOL) operation, as well as extra mounts for holding cargo in rough terrain and large-capacity radiators for hot climates.