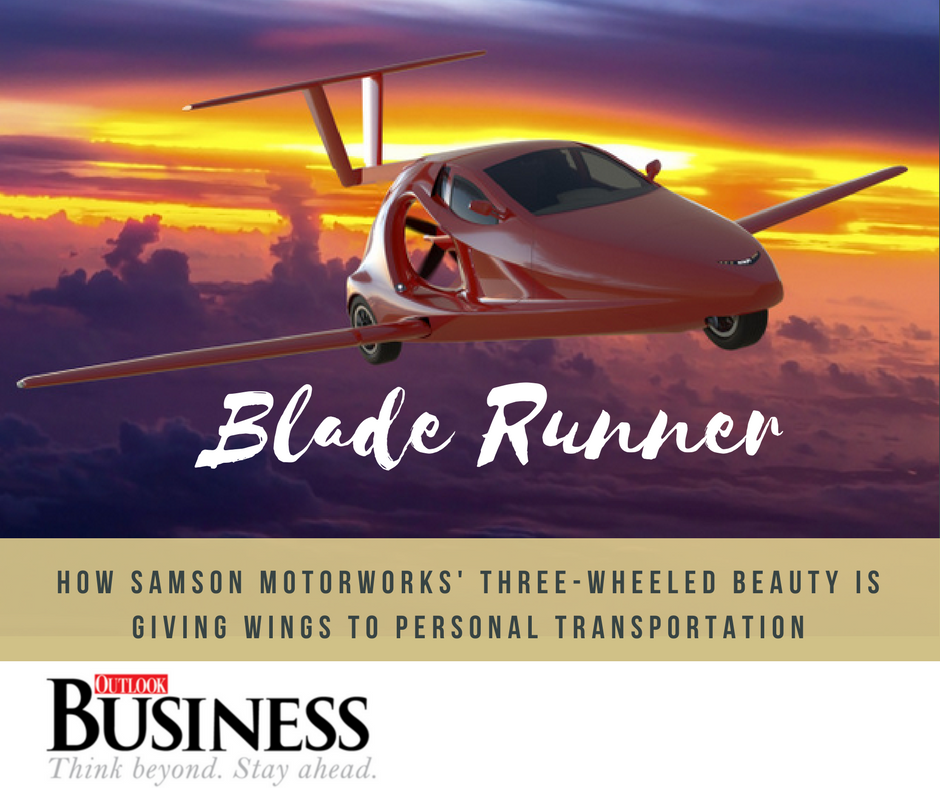 March 17, 2018
Blade Runner
Drive it from your garage to the airport. Once there, swing the wings out, and fly to your destination at up to 200 mph, at altitudes of 10,000 feet, at a top speed of 175 mph. With its name derived from the 'switchblade', it can literally switch from car to plane, with wings swung out from its belly, much like a pocketknife. "Aviation is the future," says the California-based inventor of the Samson Switchblade, Sam Bousfield. "All the movies like Fifth Element and Star Trek project in the future; it's all in the air. What's the way to get there and get more people in? So we designed Switchblade as the first vehicle to pull it off, something that could be used on the ground and in the air."
Moreover, it looks good, with the Italian-inspired aesthetic, clean shape designed to produce a down-force in gusty wind conditions, stabilising the lightweight vehicle on the road. With side-by-side seating, room for 50 lbs of luggage (golf clubs, etc.), and a wide cabin, the Switchblade prototype has outperformed a Jaguar XK8.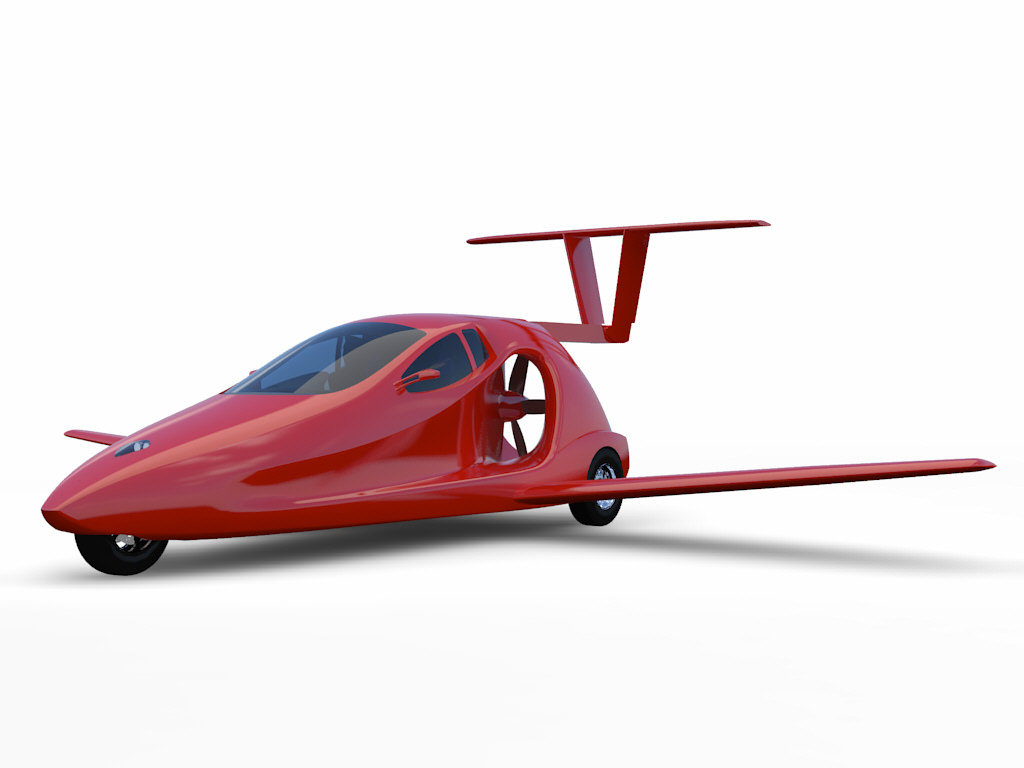 The revolutionary Switchblade™ three-wheeled Flying Motorcycle leads the field as one of the first of this new vehicle line to meet the growing demand for flying cars and 'roadable' aircraft.
Falling within the experimental, homebuilt class of aircraft, the owner builds 51% of the vehicle (the Builder Assist Center helps you get it ready in three weeks). You need a car licence for the ground, and a private pilot's licence to fly it. It's 5.1 m long and 1,8 m wide (fits into a normal garage), with a wing span of 8.2 m, weighs 1,750 lbs, and comes with a driver adjustable seat, transmission with drive and flight mode, leather interior, heating and AC, seat belts, front and rear disc brakes, side impact beams, and a ballistic parachute recovery system for the whole vehicle. It also has Navigation radios, ELT (emergency location transmitter), video rear view monitor and cameras, turn by turn ground GPS, mp3 player, glass cockpit (flight instruments), and custom dashboard. Instruments include: Dynon 7″ Skyview digital display, iPad Mini, Dynon radio and transponder, Dynon Intercomm and GPS 2020 receiver, compass. It takes its first flight at the end of this year and will cost approximately $140,000.
Story originally published by Outlook Business!