WINGS ON – July 15, 2018
With the rear body parts on, the belly pan in and the Switchblade up on her wheels, it's time to put the wings on. In the photo above, Dana Beebe holds the left wing tip at the correct angle for Sam Bousfield (left) and David Nobles to connect it to the body. Working as a tight team, they got everything adjusted.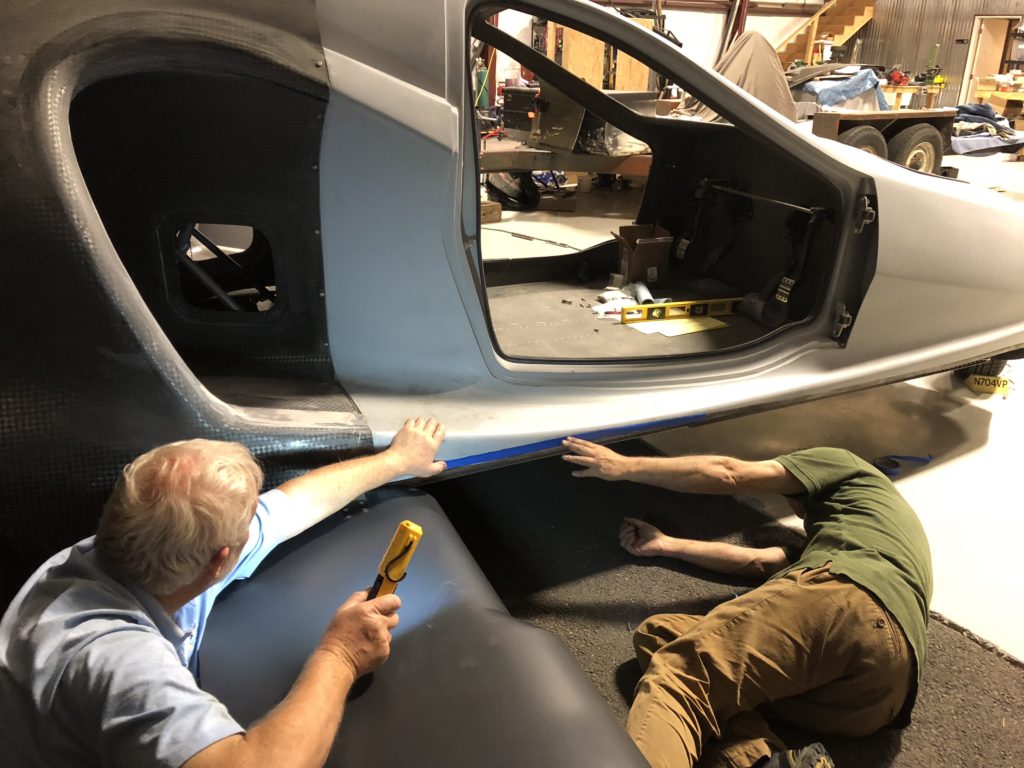 Now onto the right wing (photo above), Dana holds a light so Sam can see exactly what's happening at the attach point, to make adjustments as needed.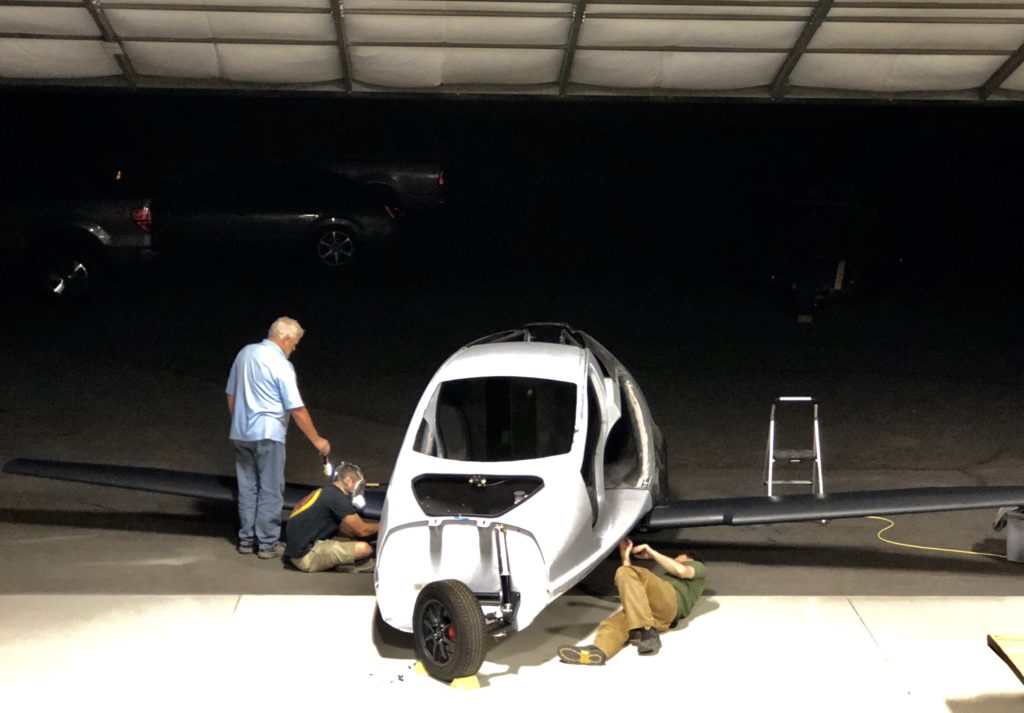 Above, you can see the prototype with both wings on and the final tweaks being made.  In this shot, the nose cone is not on and the main body is primer grey while the rear section is still black carbon fiber (unpainted).