FITTING REAR BODY PARTS TOGETHER – July 14, 2018
A master at trimming, sanding and fitting the carbon fiber body parts, Brent Burch (above) is grinding along an edge of the rear bumper, using a vacuum to suck up the dust.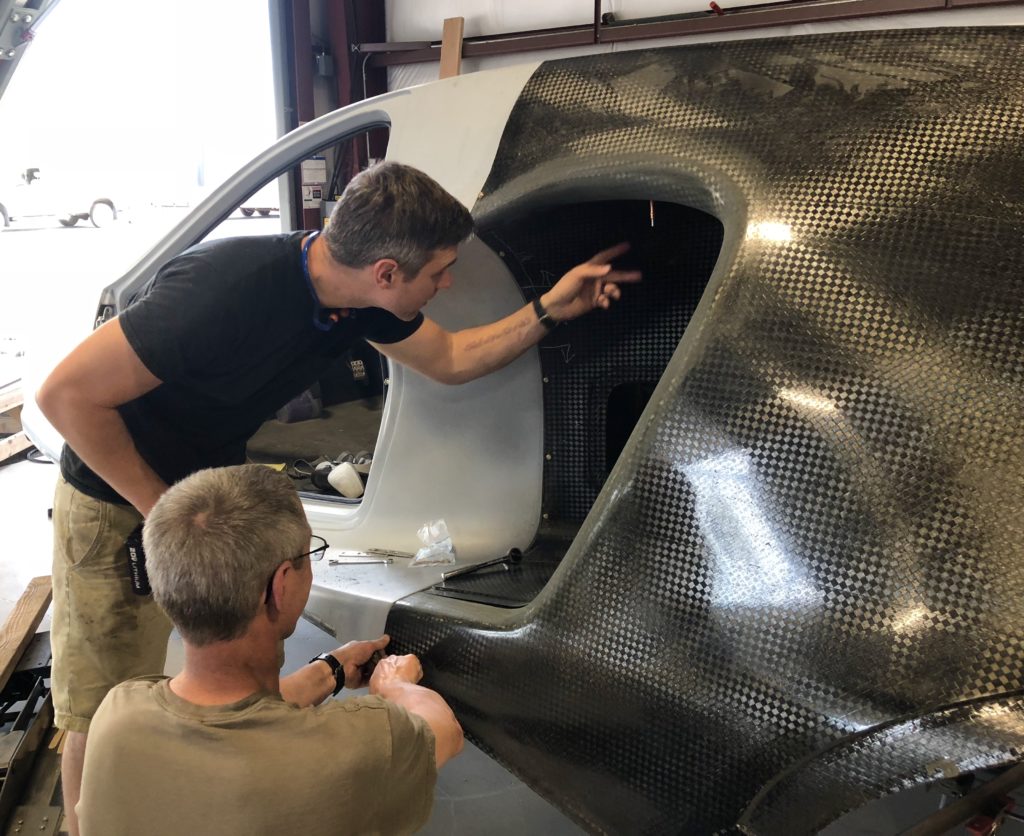 David Nobles (standing), Brent Burch and team have been working tirelessly on trimming, body working and fitting the rear body panels! This outside part they're examining in the photo above, connects to the rear bulkhead on one side, the V shaped part that holds the prop, and the circular part that surrounds the prop.