LOOKING LIKE A HOVERCRAFT!  – JULY 11, 2018
Many people tell us they think the Switchblade is much cooler than the Jetsons, only we don't hover. The above photo (taken from the rear of the vehicle), shows the bumper and ducted section resting on a platform, making it look like it could be hovering.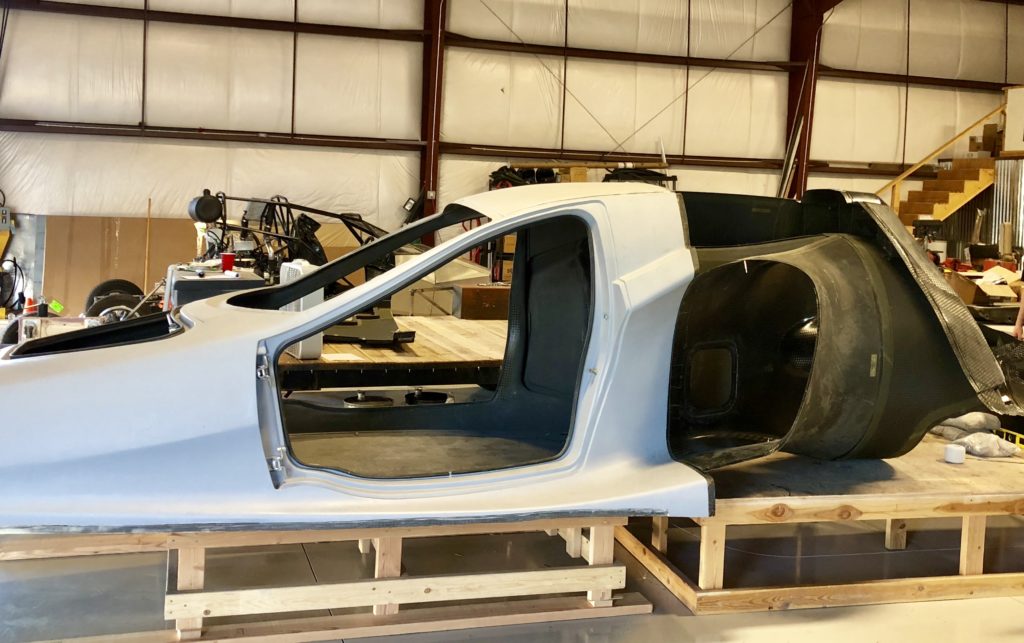 Above, this full side view of the Switchblade prototype shows you another view of some of the rear duct parts temporarily fitted to the cabin. The back of the vehicle is looking quite substantial.