REAR SUSPENSION COMING TOGETHER – July 12, 2018
These machined 'knuckles' are for the A-Arms and rear suspension. They're essential to getting the Switchblade prototype up on it's wheels and we were up against a very tight deadline before AirVenture.
When the Houston company making them for us – TRAW Machine Works – missed their Fed-Ex deadline for overnight express delivery, Andy Stevens of TRAW, boarded a plane in Houston and flew to Redmond Oregon, hand delivering the parts to us the next morning! We were then able to make our suspension install target that day.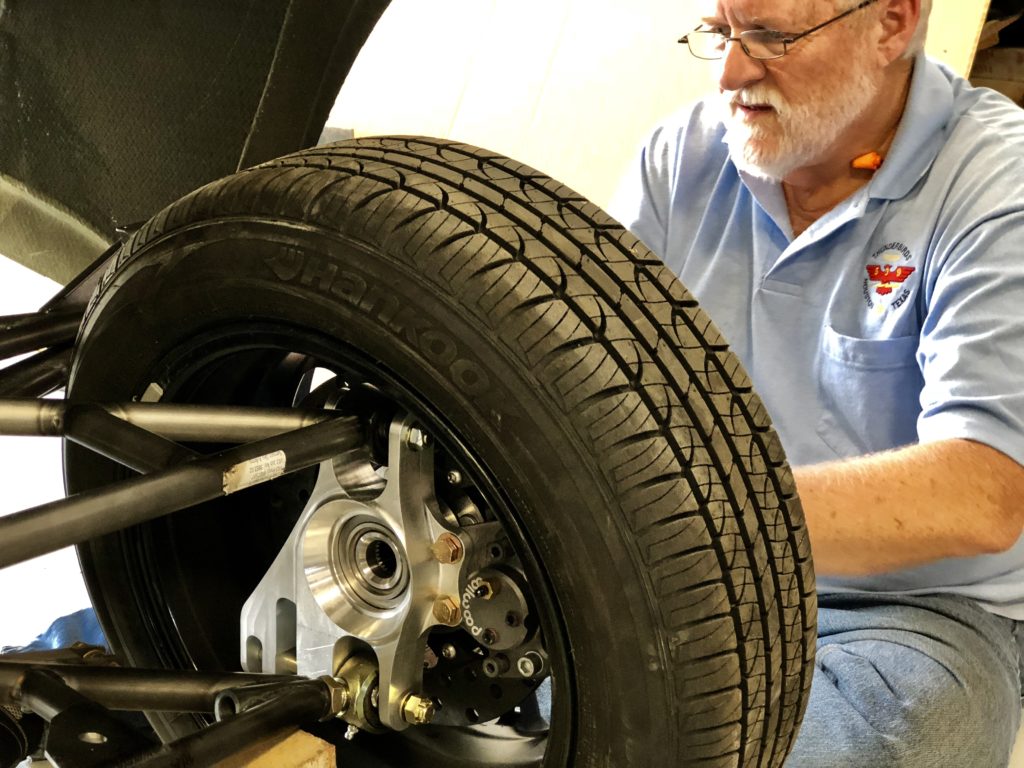 The wheels are going back on! Pictured above, Dana Beebe is installing the right rear wheel on the Switchblade prototype. If you look closely you can see one of the knuckles that was hand delivered to us all the way from Houston Texas.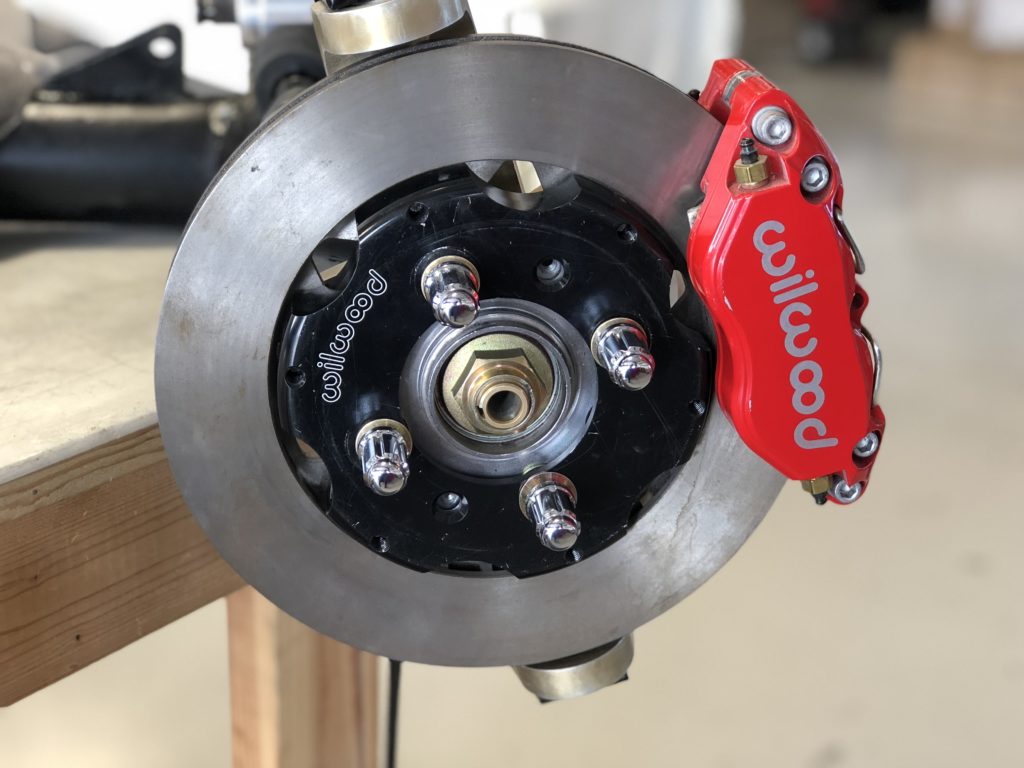 Being a Flying Sports Car, the Switchblade has racing brakes – for superior stopping power and control. Above, this Wilwood Brake will be going onto the front wheel of the prototype. The front wheel needs more stopping power than the rear brakes and while this is perhaps a bit overkill for a front brake, it is actually lighter than the lesser alternatives.