We thought we should post a few pictures of our experience at AirVenture 2012 so that people who did not attend could gain a sense of the excitement generated by the Switchblade.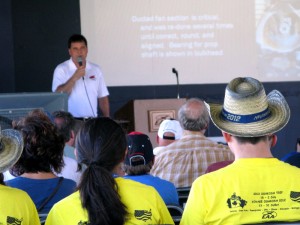 Samson Sky CEO Sam Bousfield giving a talk "Switchblade Flying Car Production" to a packed house of over 100 people.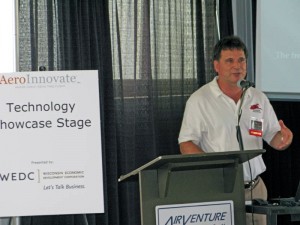 Sam Bousfield speaking at the AeroInnovate Technology Showcase Stage on "Changing the Face of Personal Travel".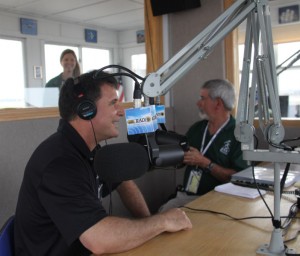 Sam live on EAA radio's Hot Start Show with hosts Digital Dave and Fast Eddie. The following morning Don Campbell gave an excellent interview.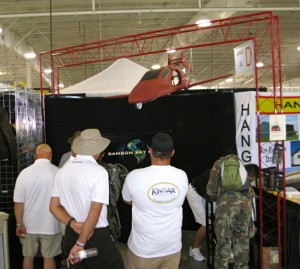 Our action packed video showing milestones in the Switchblade development and our 1/4 scale unmanned prototype attracted a steady stream of people to the Samson Sky booth.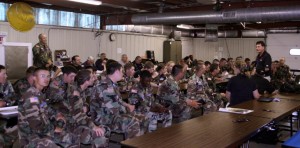 The Civil Air Patrol Blue Berets were a captivated audience during a talk about the Switchblade. Over 80% said that they would like to purchase one.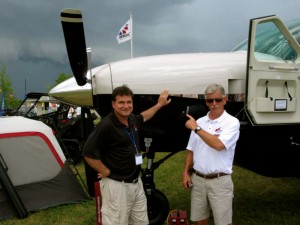 Sam Bousfield and company spokesman Don Campbell admiring the Cessna Caravan that they just finished touring.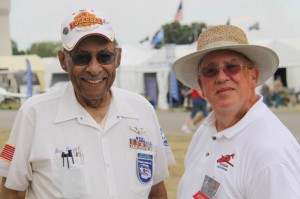 Larry Moore, Samson Business Development and photographer with famed Tuskegee Airman, Beu Dunjill.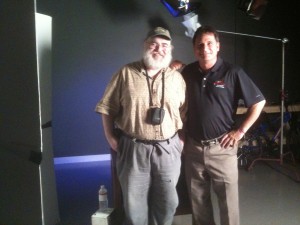 Sam with EAA Volunteer and Flying Car blogger,Timm Edgington, who conducted an hour long interview on the Samson Switchblade project. The video interview is to be used in EAA's "The History of Aviation" program.