Urban Mobility: Flying Cars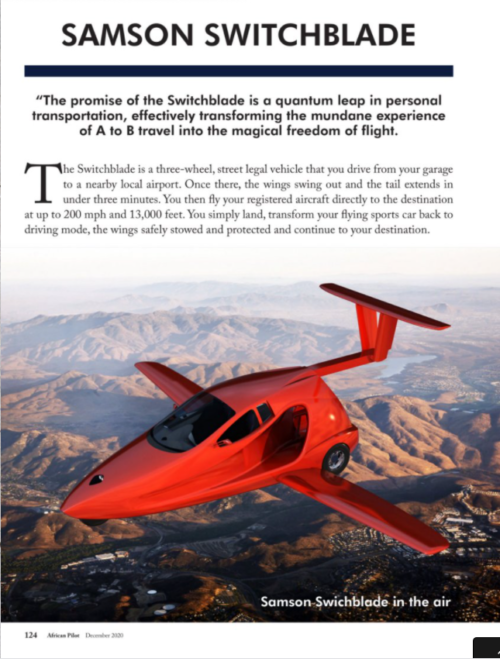 The promise of the Switchblade is a quantum leap in personal transportation, effectively transforming the mundane experience of A to B travel into the magical freedom of flight.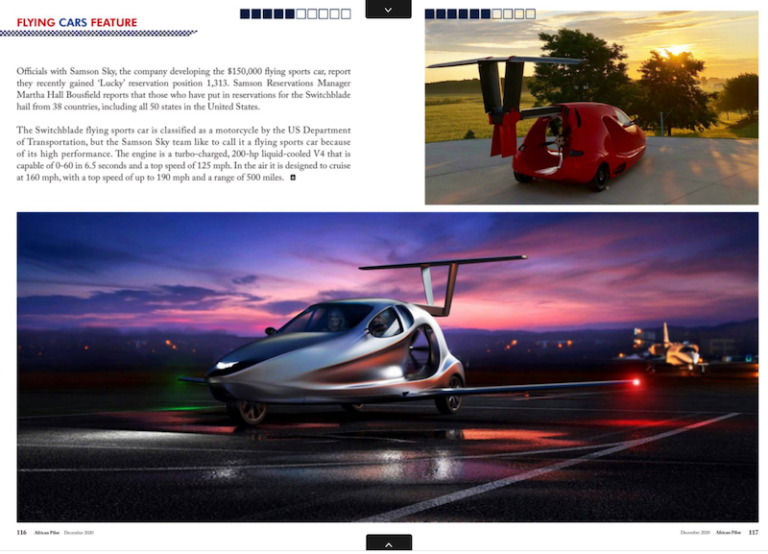 The Switchblade is a three-wheel, street-legal vehicle that you drive from your garage ta a nearby local airport. Once there, the wings swing out and the tail extends in under three minutes. You then fly your registered aircraft directly to the destination at up to 200 mph and 13,000 feet. You simply land, transform your flying sports car back to driving mode, the wings safely stowed and protected, and continue to your destination.
The Italian-inspired clean shape is designed to produce a down-force in gusty wind conditions, stabilizing the lightweight vehicle on the road. The wings are set at the correct angle so you literally fly the plane off the runway! Landings are similar, in that you simply fly the vehicle onto the runway to land. High performance on the road and in the sky, fast, sleek and fun to operate. Safety features like no other multi-mode vehicle, whilst the Switchblade is designed to be truly practical, for everyday use.
Original article published in the December 2020 issue of African Pilot magazine.