ELECTRICAL TEAM RAMPS UP – November 12, 2018
We are at the stage where many things are coming together at the same time, so have added new team members and divided the work up between them. The crew above is tasked with the electrical system and they're apparently enjoying going over all of the various electronic and electrical components that go into a cutting-edge vehicle like the Switchblade. There is quite a bit involved with this.
By having many eyes looking over the plan and materials, we feel we can provide a better 'first product' with a new electrical system. There was a lot of talent in the room: (left to right) kit plane builder Nick Leonard holding the VPX-Pro, Mechanical Engineer Dana Beebe, Electrical Engineer Ryan Dillon, and Sam Bousfield trying to keep up with the hot shot talent.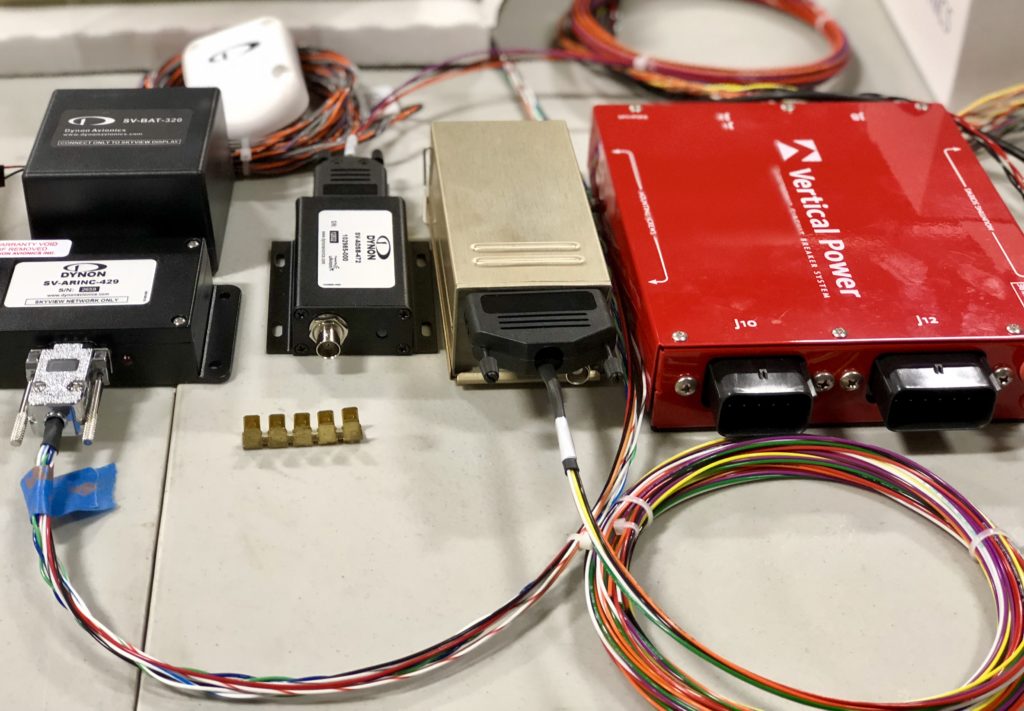 Pictured above are some of the Switchblade's behind-the-scenes flight instruments.  Specifically, these are the boxes that manage both the power and what is displayed on the flat screen. We're laying them out to get ready to wire them together.
The Switchblade will use Vertical Power Circuit Breaker System (red box on right). This one box will replace dozens of circuit breakers, and will also control lights, flaps and trim systems. Nick Leonard, a Switchblade Owner, pilot and Kit Aircraft builder who is doing this work, has observed that, "Pilots really like a clean, orderly, well thought out panel."