FABRICATING THE JIG FOR OUR STEEL TUBE FRAME & THE TUBE FRAME ITSELF – JULY 6, 2018
Kevin Risse of Risse Racing is cutting a piece of angle aluminum while Sam Bousfield steadies the other end. The Risse team is fabricating a very intricate jig to hold the steel tube frame in place while the pieces are welded together.  The Switchblade rear tube frame bolts to the rear fire wall at the back of the cabin and it is what forms the framework that the large carbon fiber parts will be assembled to.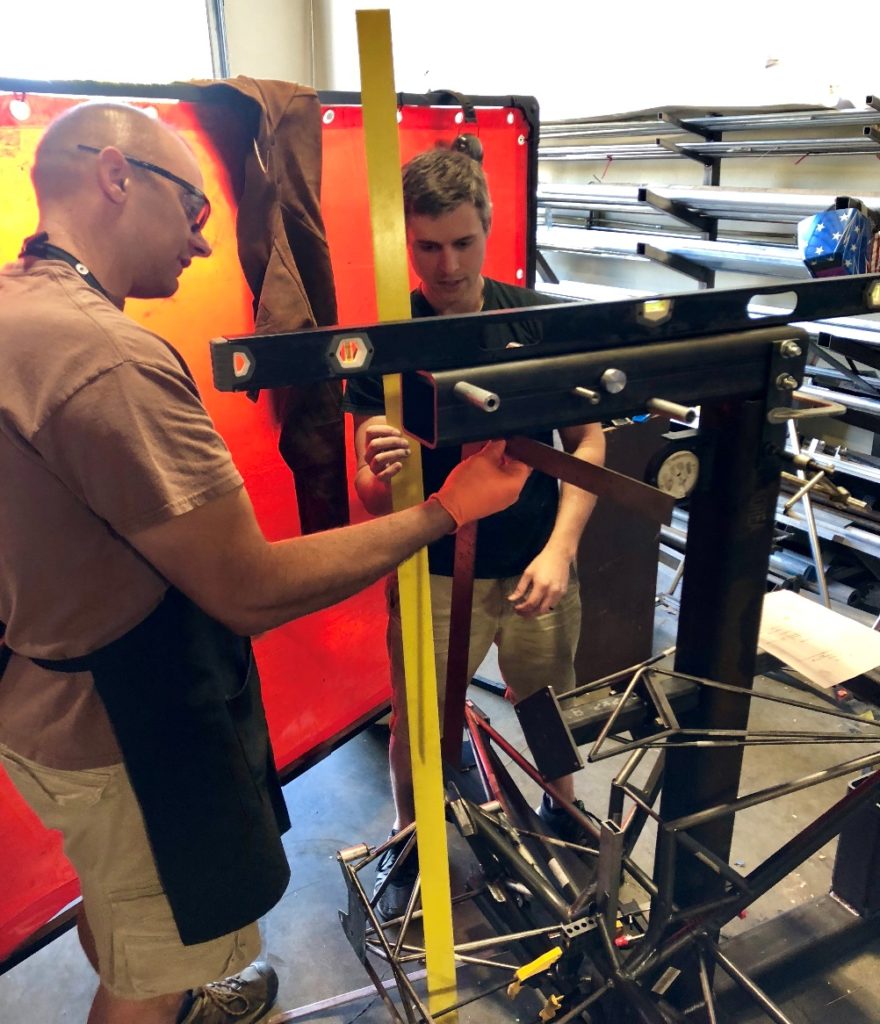 Above, Samson Engineer David Nobles (right) and Risse's Justin Hawkins are measuring the crucial angles of the Chrome Molly Steel tube frame, before the pro welder does the next step. Justin built aircraft at Lancair (in Redmond, OR) for 20 years and is lending his expertise to the project.  In the photo you can see a protractor on the large vertical tube. They're using this as one of several ways to be sure the angles are correct on the tube frame.