VINYL WRAP INSTALL – July 10, 2019
In the above image, the vinyl wrap is going on, with our signature Ferrari Red color. Ryan Ford (back to camera) and Austin Price of Dana Signs in Redmond did a great job. All the complex curves made it incredibly challenging but they pulled it off! 
We did not have time for a traditional paint job prior to putting the Switchblade in a trailer and hauling it 2,000 miles to AirVenture in Oshkosh, Wisconsin. They were able to wrap one part at a time, in our facility, which was more efficient for us as we got the vehicle ready to go. We also knew we would want to take off portions of the coating prior to testing, so a vinyl wrap made sense for this application.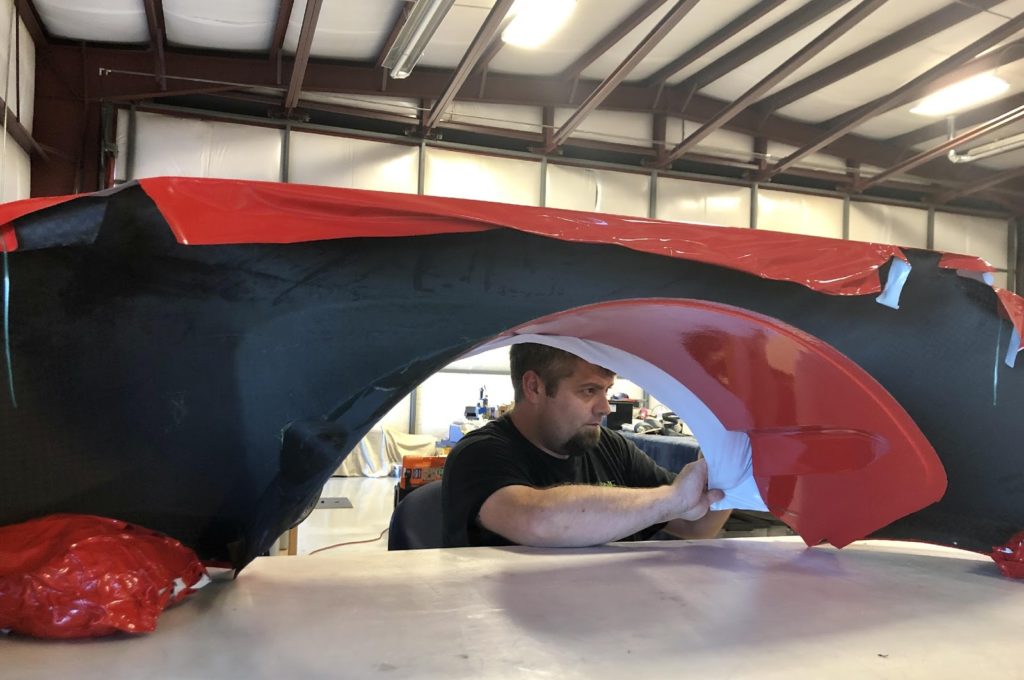 The above image shows the bumper being wrapped. Below that you can see the Switchblade nose cone, which was completed along with other major parts, before the body of the prototype was wrapped. And last but not least, one of the Switchblade wings, complete with its wing tip navigation light.