Update 30 December, 2017
Below, Ron Burch (right off screen) is positioning new side mirrors so that Sam Bousfield (seated inside) can check the view from the mirror to the rear. The earlier side mirrors needed to be replaced for our production vehicles as the mirrors were not strong enough to hold up to prolonged use. We want the Switchblade to give years of service with minimal maintenance, and found the earlier mirror would not provide that.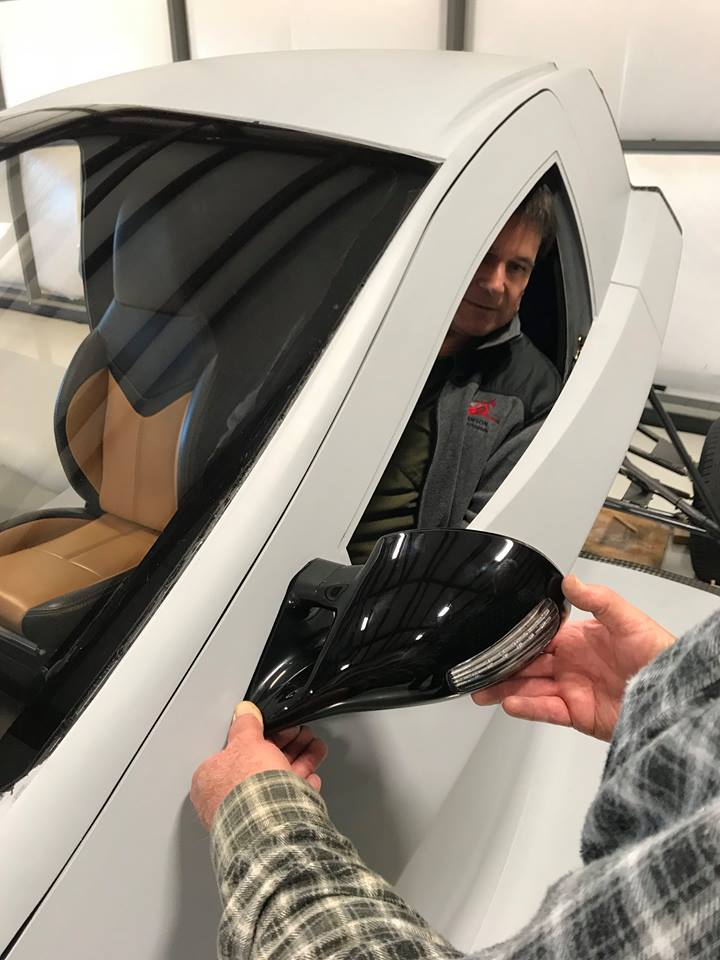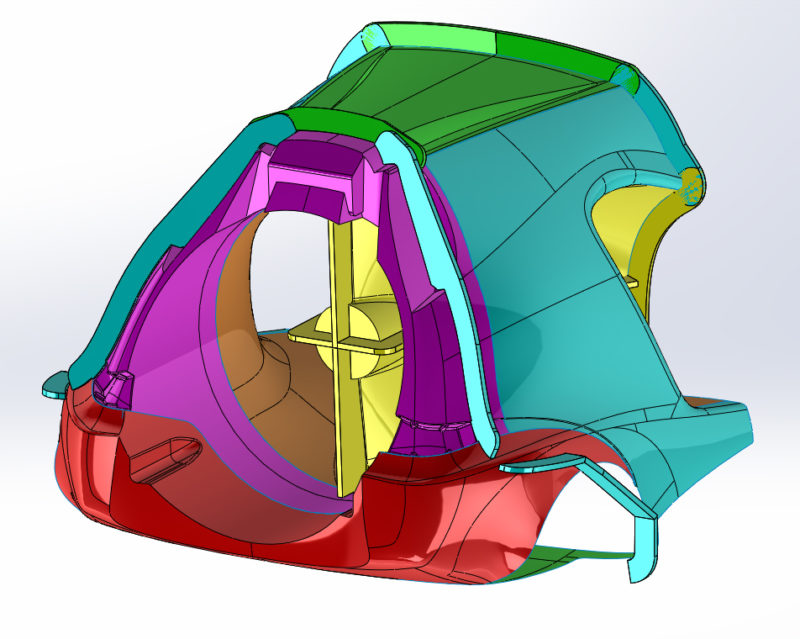 Above, you can see the way that Composites Universal Group (CUG), out of Warren, Oregon, is using color to help coordinate their work in building the molds and parts for the rear (aft) end of the Switchblade body. This portion of the body has lots of curves, as it guides the airflow past the cabin body and into the ducted fan section where the propeller is located. We are providing the layup schedules for the different panels, so that the work moves through on a nice, fast flow.
There are almost sixty different and unique metal components to the tail, one of which is shown below in an image provided by the machining facility making most of these pieces. The machinist, eCNC, in McMinnville, Oregon, is starting to complete, and send to us, the first batches of these new parts so that we can finish the assembly of the tail. The carbon fiber components of the tail were built earlier by CUG, and have been awaiting the arrival of their 'metal brothers' so the assembly could be finished.