July 24, 2018
Flying car could be on the market within a year!
Oshkosh (CBS 58)–More than a half a million sets of eyes are expected to look sky high all week long in Oshkosh. It's the last week of July, and this mean the annual EAA/AirVenture. Thirty thousand different planes, from antique models dating back a hundred years ago to futuristic prototypes, will be on display for all to see. Some will even take to flight. You can even find a flying sports car called the "Switchblade" made by Samson Sky. It could be on the market within a year.
EAA/AirVenture runs through Sunday at the Wittman Regional Airport. There are many opportunities to see air shows practically every day with even night flights. The airshow's website is quite extensive and informative and worth looking at before coming to Oshkosh. You can find a link to it by clicking here.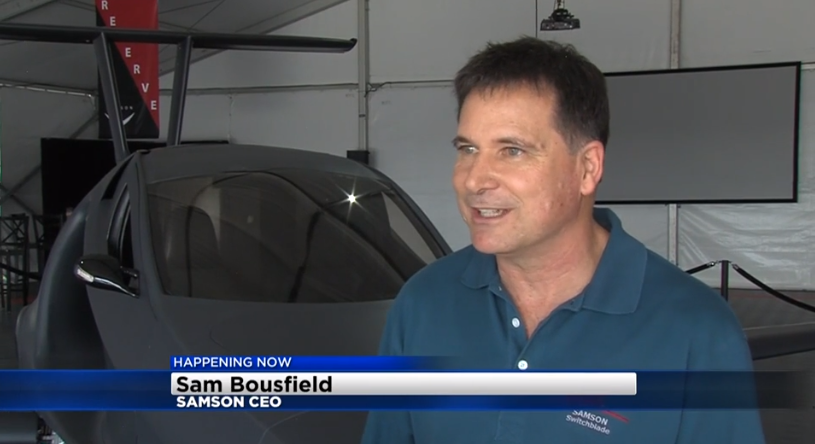 Interview/Article by: Michael Schlesinger
Originally published July 24th 2018 on CBS 58.
Link:   http://www.cbs58.com/news/time-to-take-to-flight-at-the-annual-eaa-airventure-in-oshkosh