The second 1/4 scale prototype is being madly worked upon to finish and fly prior to AirVenture at Oshkosh, Wisconsin. Pro-builder, Joe Marine, of Race Pro Engineering in California, is seen giving one of the molds a work-over to get it into shape. The molds needed tremendous work to get them ready to pull the high-quality parts that would be suitable for a flying prototype.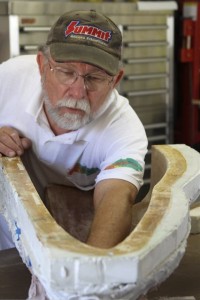 We received new molds for the wings and tail. The wing mold was finished by the mold maker, Sierra Technical Services, out of Mohave, California. The tail was shipped without finishing, as we had more help at the model maker's shop and could do the job more quickly. The molds are nicely done, and are ready for waxing. The tail molds are carved foam ready for a hard-coat of resin.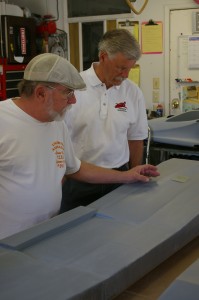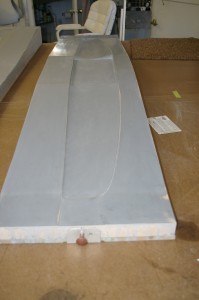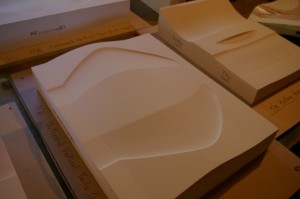 Although we are putting in long hours, the morale is high and we are having fun. That is the way it should be!