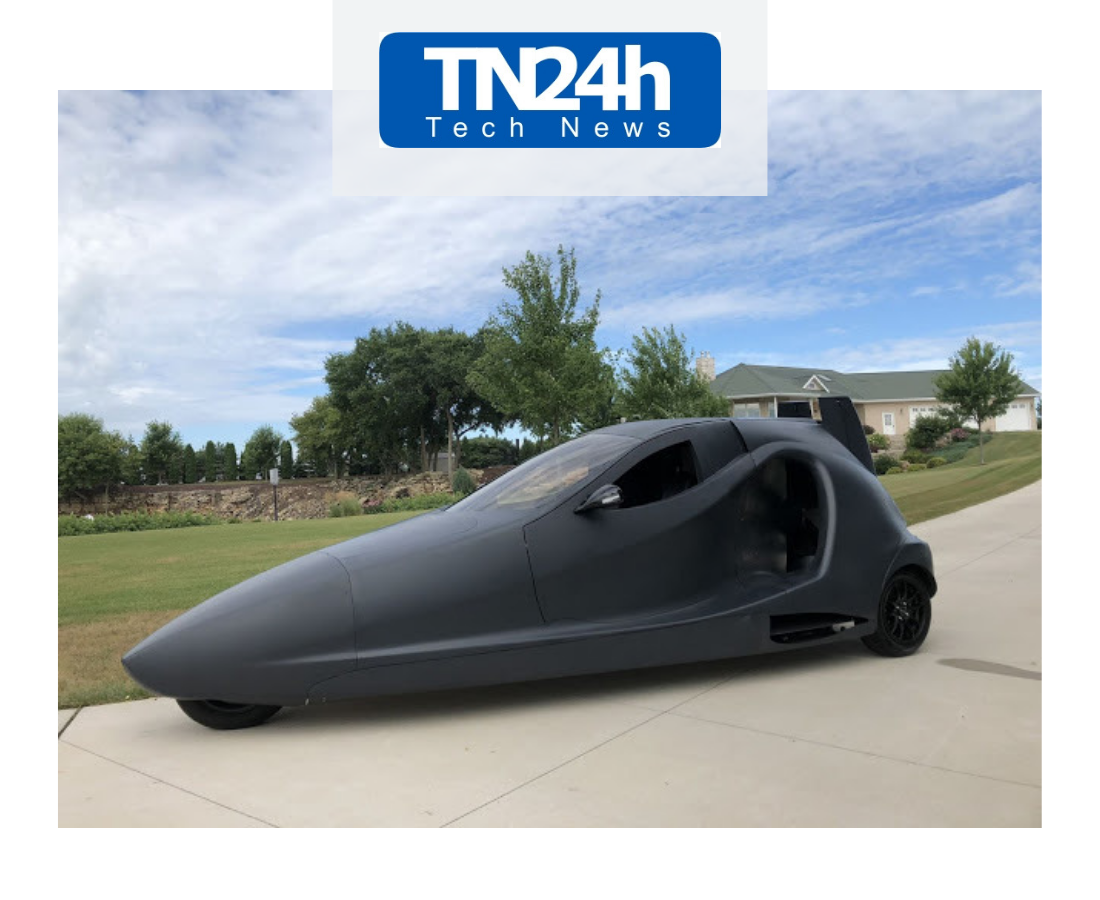 Samson Switchblade Flying Car Could Re-define Holiday Travel
How often have you arrived for a holiday get-together only to find yourself stressed-out due to the travel hassles you just endured while getting there?
Endless airport and car rental lines, joining the crowded highway traffic – it all takes a toll. What if you didn't have to tolerate such things, and could arrive perhaps in a better frame of mind than when you started the journey? Scrooge might say, "Impossible!" but start-up Samson Sky believes otherwise.
Samson is re-defining holiday travel (and all travel for that matter) by allowing people to travel door-to-door, flying and driving on their own terms. The Switchblade flying sports car carries two people, gifts, goodies, and overnight bags (even golf clubs) with the creature comforts one expects in any automobile, plus the added benefit of being able to fly at 190 mph/305 kph when desired.
"The thrill of flying your own airplane is such a joy," claims Sam Bousfield, CEO of Samson Sky. "It's like floating above the world." The allure is obvious – incredible views, refreshing freedom, and your schedule becomes your own. Pilots often find that flying puts things into perspective. "When I fly, I feel that my own troubles are insignificant compared to the world at large," says Samson investor and private pilot Ron Rozek, of Winneconne, Wisconsin.
Those who choose to take to the skies would get less this Christmas: less frustration to be specific. According to INRIX, the global leader of transportation information, almost one third of all Americans will be traveling this holiday season. This means that the over 100 million people driving will spend up to four times the normal time required for the trip. "A flying car would enable you to bypass that traffic, actually enjoy your travels, and arrive in a positive frame of mind to be with your friends or family," said Bousfield.
The countdown continues towards the launch of a high-performance flying car, as the Samson Switchblade nears its maiden flight. Other flying cars, such as Terrafugia and Pal-V, have already flown, and are ramping up into production sometime in 2019. Initial production of the Switchblade is also slated to begin before the end of 2019, as the company reports having already invested in production molds for most of the larger carbon fiber parts of the vehicle.
"We just passed Reservation Position #870, which makes the Switchblade the world's most popular flying car," claims Martha Hall Bousfield, Reservation Manager at Samson. "Many people are surprised to hear that 20% of the last 100 Reservations have been from non-pilots, as they discover how their lifestyle could be improved with a flying car." Maybe Santa, with his flying sleigh, had the right idea after all.
Published on Tech News 24H on December 20, 2018
Link: https://www.technews24h.com/2018/12/samson-switchblade-flying-car-could-re.html