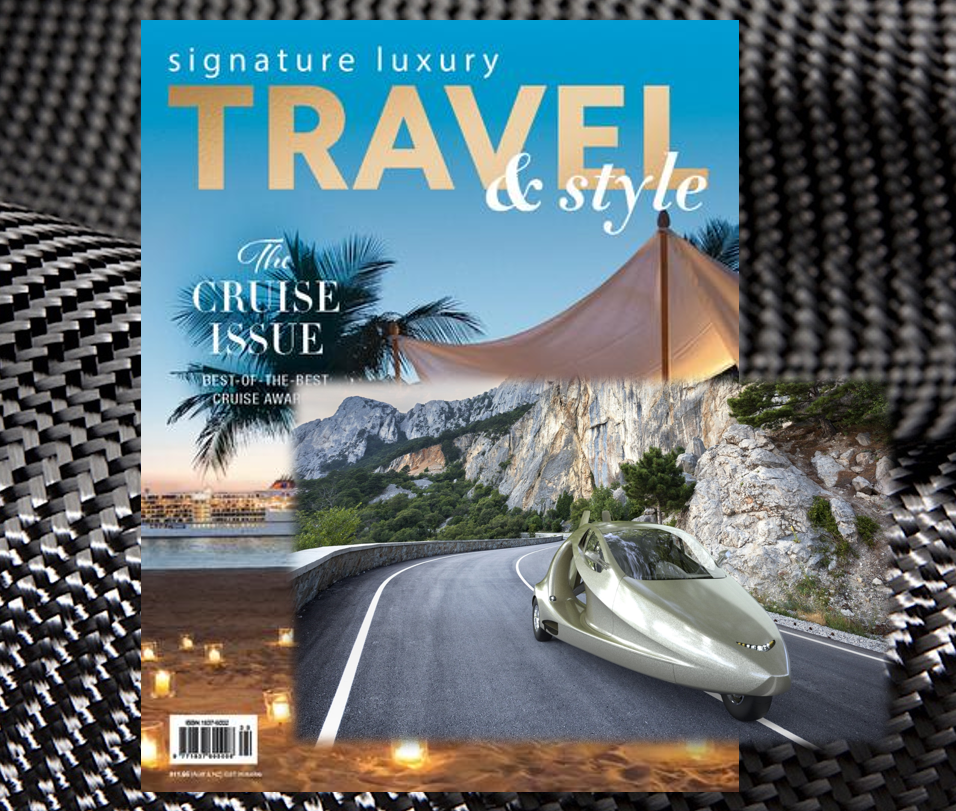 Volume 30, 2018
Real Flying Cars: The Future Of Urban Travel
Finally retrieved from fantastical visions of the future, flying cars are on their way to reality. Key influencers and aircraft carriers are racing to bring the first sustainable, accessible and low-noise vehicle for everyday air travel to the world, with the new vertical take-off and landing (VTOL) and short take-off and landing (STOL) technologies breaking ground.
While some manufacturers have focused on the convertible car-to-plane concept – enabling drivers to privately own what is essentially a personal minijet and motor car – others are working towards automated, self-piloting jets that might travel from rooftop to rooftop, abandoning roads completely.
Many such concepts are the result of rideshare mammoth Uber's announcement that it will endeavour to operate a flying taxi service in major cities by 2020, resulting in a fastmoving sprint among technological visionaries to establish themselves as notable players in this landmark event.

Part Car, Part Plane
In both STOL and VTOL, engineers also prioritise factors such as speed, travel distances and passenger or pilot allowances. STOL represents the more immediately achievable and, although requiring a short runway, is a feature of some of the few concepts currently offering both motor car and air travel capabilities. One of the first is Samson Sky, whose Switchblade Flying Sports Car travels at speeds of up to 200 kilometres per hour on the ground and is expected to cost US$120,000 when it becomes available this year.
More efficient in energy consumption than most helicopters or personal drones, the AeroMobil 4.0 STOL is another such vehicle. Its aerodynamic, carbon-composite construction delivers all the strength and performance of its futuristic design, while the interior boasts stylish modernity in its integration of structural carbon and fine leather. More than conceptual, the 4.0 STOL is already in action, with the company planning to produce just 500 units valued at US$1.2 million each, available in 2020.
VTOL Takes Off
However, STOL is rapidly making way for game-changing VTOL technologies as vertical take-off abandons the need for a runway and creates the possibility of passenger take-off from urban rooftops. AeroMobil has itself already unveiled the concept for its VTOL endeavour, the 5.0 VTOL, which will be an electric four-seater flying taxi representing the first and only VTOL to also drive on the road. It is expected to travel up to 700 kilometres in a single journey, and is anticipated to be available in the next seven to 10 years.
Although lacking this transformative ability between road and flight, other budding VTOL craft envisioned to travel exclusively by air offer some advantages of their own. With nearly 50 years of experience building aircraft, Airbus' contribution to flying cars has perhaps been a defining event in the concept's concrete future. The A³ by Airbus' Vahana is all-electric and selfpiloted, and announced the successful completion of its first full-scale flight test earlier this year. Google cofounder Larry Page has also staked a claim in the future of personal mobility in Kitty Hawk's electric VTOL, Cora, which is set to be fully autonomous and seat two passengers. Electrically powered, Cora travels at up to 150 kilometres per hour and has a range of approximately 100 kilometres on a single charge.
However, these impressive aircraft may be overshadowed by the Lilium Jet, superior for those seeking transport that prioritises speed or passenger allowance. It boasts a 300-kilometre range and, at 300 kilometres per hour, flies at the speed of a Formula One car carrying up to five passengers. Its technology makes less noise than a motorbike and has allowed the aircraft to label itself as completely emission-free. These concepts are intended to be available through public flying taxi services, rather than as privately owned vehicles.
Whichever concept one might prefer, the race is sure to be a milestone in the realm of technological evolution, finally representing an environmentally sustainable, private transport concept that sacrifices nothing in style, elegance and comfort.
Written by: Kate Powell
This article originally appeared in the 30th issue of Signature Luxury Travel & Style magazine.