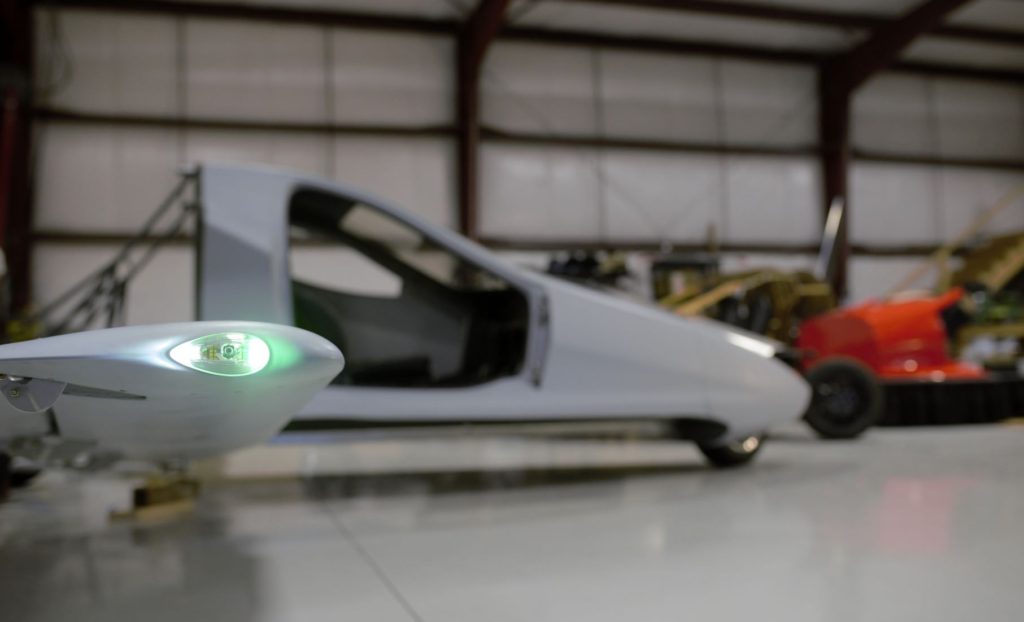 Commissioners Okay Incentive To Bring Samson Sky To Charlotte County
Flying cars made in Southwest Florida might prove true now that Charlotte County approved an incentive to get "Samson Sky" to build its manufacturing facility here. But, the transportation technology company is still considering other locations.
Sam Bousfield, CEO of Samson Sky, said possibilities are endless.
"When you look at movies, which talk about the future, Star Wars, Star Trek," Bousfield said, "everything is up in the air, right?"
Samson Sky is behind the "Switchblade," a high tech flying vehicle, and now wants to bring its flying machines to our area. It is considering Charlotte County as one of a handful of possible locations for its new facility.
"It has not only a reasonable wage situation and cost-of-living for a person to be here, but we also have amenities," Bousfield said. "The coast is nearby."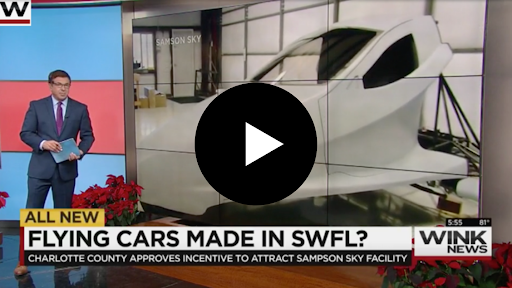 Charlotte County is trying to entice Samson Sky with a $100,000 economic incentive package. The county hopes it is enough to bring the company to Southwest Florida, which could create dozens of high paying jobs.
"It's just carrots to sweeten the deal," said Dave Gammon, economic development director of Charlotte County, "and make a company coming to Charlotte County that much more attractive now."
Commissioners unanimously approved the move on Tuesday morning. Charlotte County expects Samson Sky to bring in enough tax dollars that it would recuperate the incentive money in less than 30 months. A decision is likely within the next few months.
"It's something very unique, very different," Gammon said. "But we are ideally suited for it here with our workforce and our land availability."
Gammon has the hope of bringing in more jobs and more money in what could be a big move for the future if Samson Sky chooses Charlotte County for its new manufacturing facility.
"Charlotte County has a lot going for it," Bousfield said.
Aired/Published onwinknews.comon, December 19, 2019.
Link: https://www.winknews.com/2019/12/10/commissioners-okay-incentive-to-bring-samson-sky-to-charlotte-county/