AIRLINE PILOT SCORES RESERVATION POSITION # 1000!!! (And # 999 and # 1001 both Reserved within 5 minutes of him!)
Donald Beiler, current airline pilot, told us he is proud to have milestone Reservation Position #1,000 for the Switchblade Flying Sports Car! "I kept walking by the booth today and seeing this great looking vehicle. I finally decided to come in and talk with Sam Bousfield. After listening to what he had to say I knew I needed to join this team and reserve my Switchblade!"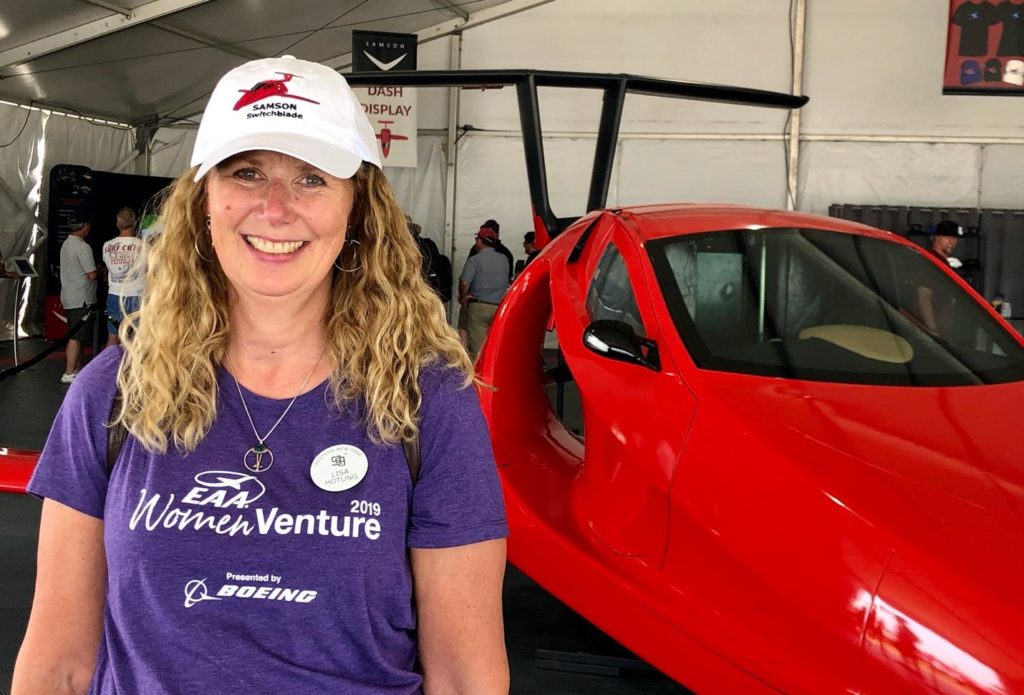 LISA HOTUNG – RESERVATION POSITION # 999 – IS MEMBER OF "NINETY-NINES" WOMEN'S PILOTING ORGANIZATION!
Lisa Hotung, pilot of a Piper Cherokee 180, was very excited to get Switchblade Reservation Position #999! Lisa is a member of the Ninety-Nines women's piloting organization founded in 1929 by Amelia Earhart and her fellow pilots. "This is a complete game-changer and will allow me to fly more often and not be hindered by weather. I plan to cancel fewer flights."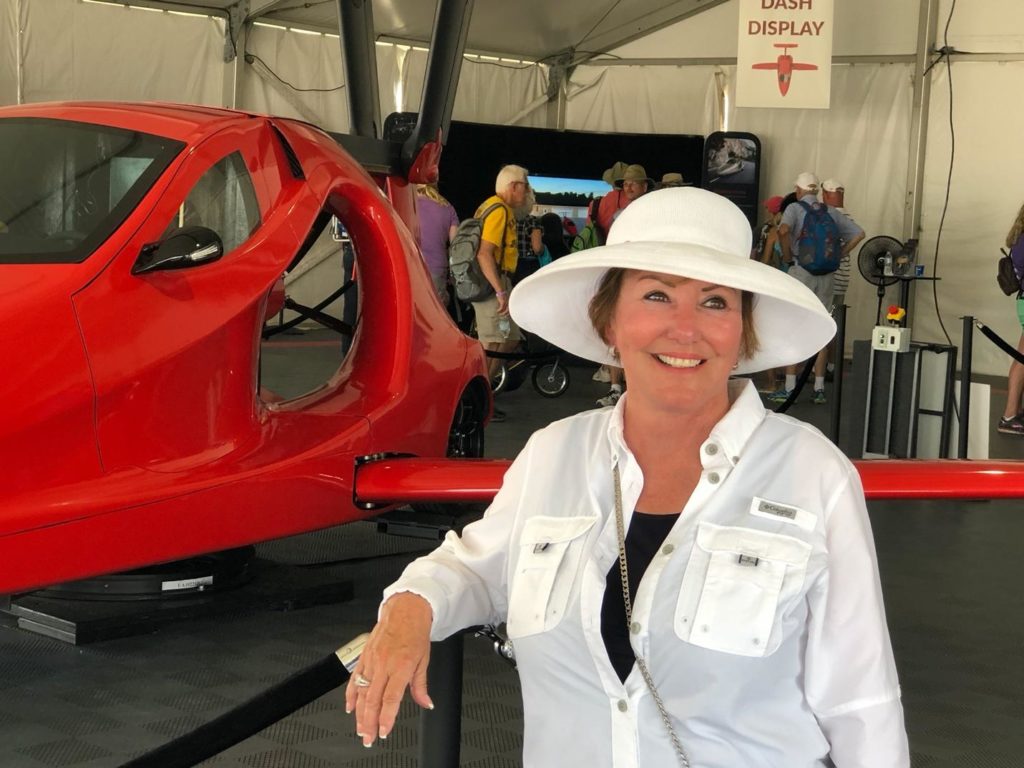 RESERVATION POSITION # 1001 – PILOT RITA RICHTER WANTS TO INSPIRE MORE WOMEN TO FLY!
Rita Richter, pilot of a Diamond DA40, secured Reservation Position # 1001! "This is the way of the future. I wanted to be part of this extraordinary Samson Sky organization and I hope to inspire more women to take to the skies!"