UNVEILING THE SWITCHBLADE DASH AT SAMSON PRESS CONFERENCE – July 23, 2019
CEO Sam Bousfield is shown here during the Samson Sky Press Conference, where he described the features of the Switchblade's patent pending digital dashboard – another first for small aircraft. It allows user customization for the Eyes Forward Display of the dash, which changes from flight gauges to driving gauges depending on the mode of the flying car. There was a good turnout for the Press Conference and a great deal of interest in the Switchblade Dash.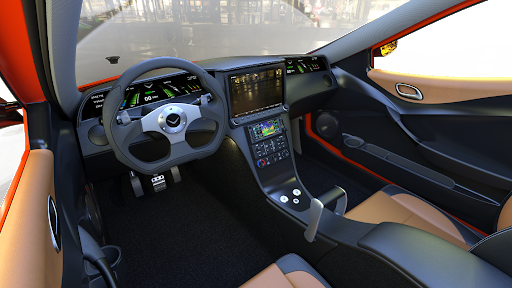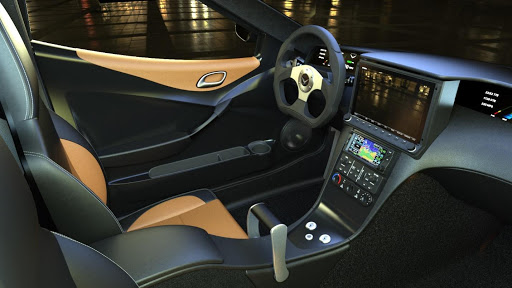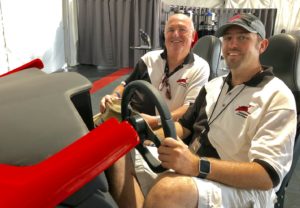 Longtime Switchblade Owners Ken Chatham II (at the wheel) and his Dad Ken Sr. are enjoying sitting in the Dash Display, with all the new instruments and Eyes Forward Display.