FINAL WIRING FOR THE FLY-BY-WIRE RUDDER SYSTEM – December 18, 2019
Many weeks of work have gone into getting us to this point. In the photo, Phillip Mikula (left) is wiring on one side and Ron Burch is putting the encoder and motor gear box in place on the other side. They are working at the base of the VT tail, where it connects to the tail boom.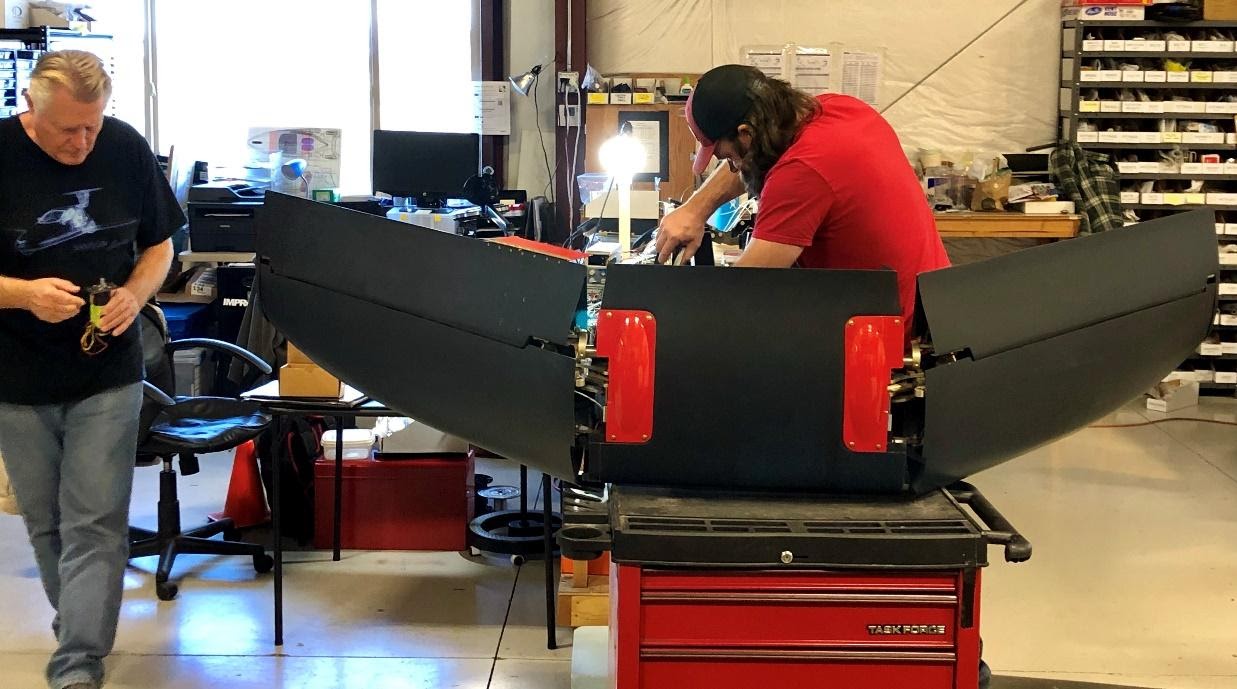 The tail boom – out of view in this shot – is laying (strapped down) on the work bench. The T part of the VT tail is resting on a tool chest that's the exact height we needed. You can see Mike Cannon on the left and Phillip Mikula wiring on the far side.